Daewoo Bus, Provides 101 City Buses in Vietnam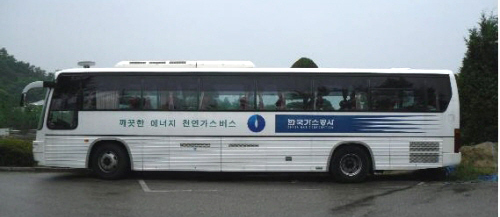 As Vietnam Daewoo Bus Co. held a delivery ceremoor national public transportation in Vietnam its model of BC212MA in number of one hundred one. As a result, one among nine city buses running in capital city of Hanoi in Vietnam would be replaced with new model manufactured by Daewoo bus. The model had been produced in the local plant of Daewoo Bus from the last month of June after Daewoo Bus had became the preferred bidder in competition of Vietnam public tender equivalent to ten millions dollar (USD10,000,000) in April, 2009.

The model has 3 double gliding doors wider of 30 centimeters than the existing model with maximum passenger capacity of 80 persons so that the old and the weak and children can conveniently get on and off it. And it has equipped with PVC cushion seats and air-spring suspension for passengers' comfort and safety in line with good fuel efficiency.

The government of Vietnam is now executing the replacement plan that old city bus in Hanoi be changed to new one by the year of 2013 as one of cerebration events for thousand-year capital city of Hanoi. According to person concerned, now city buses all the number of 940 are running in the 75 lines of Hanoi. And the existing five hundreds buses among them had been provided by Daewoo Bus from the year of 1996.


Daewoo Bus, having been taken-over by Young An of global hat-maker in 2003, established a local production plant in Vietnam in 2005. It has had mass production in Vietnam in annual production capacity of 1,000 units from the year of 2007. It is now preparing to increase annual production capacity of Vietnam plant up to 2,000 units by the year of 2012 and also planning to export its local product in Vietnam to neighboring countries including Cambodia and Middle East countries.